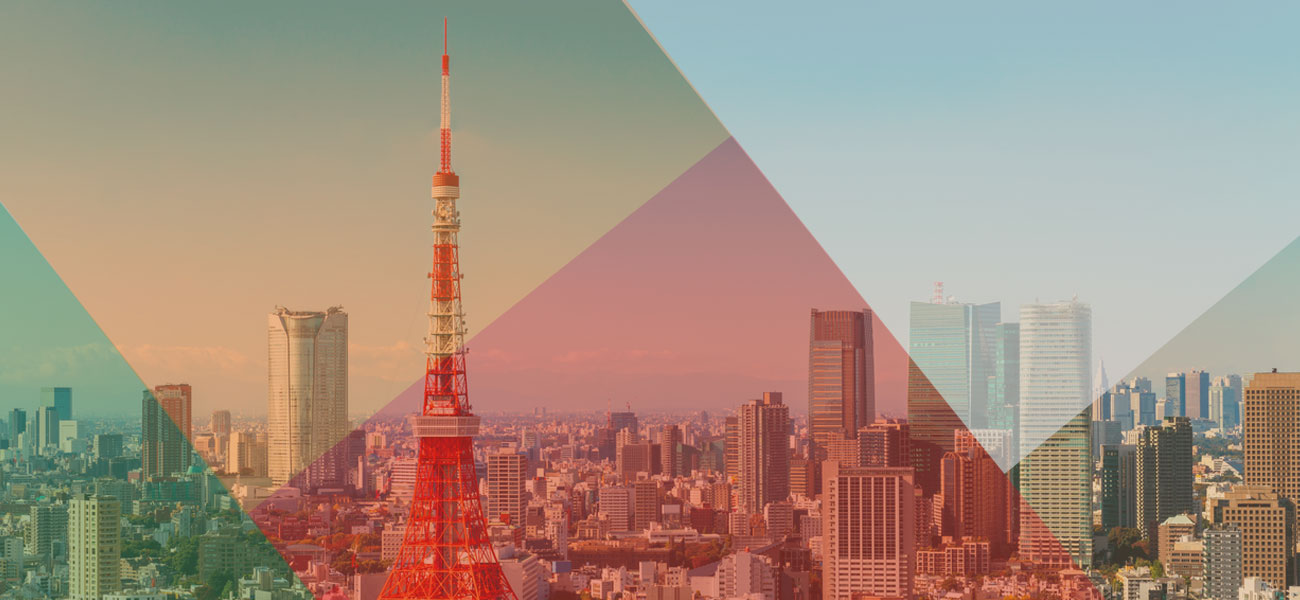 Oct 2021: JIT&nbspconfirm JACS TD191 USB LTE Data dongle on a private 4G network.
The TD191 is ideally for connecting laptops, devices, digital signage etc to private networks (sXGP, uLTE, cBWA etc). Once the uSIM has been installed, it is a seamless plug and play installation experience. Please contact to JIT for further information about using the devices in Japan.
Sept 2021: ITEC to deploy multiple instances of JIT/WalkieLabs on prem Push To Talk (PTT) server with android PTT clients (Walkiefleet) using sXGP 4G networks.
The on-prem PTT Service is undergoing a live trial at a remote forested area in Shimane prefecture using a private LTE / sXGP network.
The sXGP/PTT service allows forestry personnel to maintain continuous communication with each other and their Network Operations Center (NOC) via voice, video & text chat along with location tracking from an admin console.
sXGP/private 4G is an ideal bearer in this environment, offering great coverage and reduced latency where public mobile coverage is poor and alternative Radio services offering poor coverage & supplementary services with an increased cost.
Jul 2021: JIT successfully complete an eSIM & sXGP trial using Quortus EPC, eSIM UE, JIT ACS and 10T Tech eSIM profile manager service.
Using Quortus EPC, 10T Tech eSIM profile manager and the JIT ACS, the sXGP eSIM UE successfully retrieved the eSIM Profile from 10T Tech eSIM service and immediately connected to the sXGP network with Data, VoLTE and SMS services confirmed.
The 10T Tech eSIM profile manager is easy to integrate with and feature rich supporting single profile downloads to multi-tenant support, multi profile per QR code and many more.
sXGP/private 4G & local 4G networks continue to rollout and certified eSIM device availability is expected by the end of 2021 or sooner. This will allow for faster and easier device setup, IMSI churn & re-allocation.
Jul-21: BBB launch their sXGP portable kits enabled by the Quortus software 4G/LTE EPC.
BBB have launched a fully portable sXGP kit that includes the Quortus EPC, Accuver eNB, Sharp UE & BBB secure SIM utilizing the Quortus enhanced encryption feature. The kit supports Data, VoLTE & SMS and can scale from just 2*UE devices & 1*eNB to supporting large & complex private/local LTE networks for a variety of use cases from small office, health care, heavy industry to smart cities. The features of the EPC include:
Data, VoLTE, SMS
Carrier grade Enhanced SIM security/key encryption
High Quality VOIP
Scalable to support increasing throughput by CUPS
Scalable to support increasing number of devices using distributed architecture
Integration with the JIT access control server for increased security, control & network monitoring/planning
Integration with the JIT High Availability cluster manager
+ many more
JIT has been supporting Quortus for several years in Japan to bring their 4G EPC core to the private & local 4G market, in addition to supporting entry for both NSA & SA core options for the Local 5G market in Japan.
Some other useful links to explore sXGP, local 5G etc:
Jun-21: JIT have completed a formal live trial of a complete sXGP environment in our Shibuya office. The testing included utilizing the latest multi-channel Accuver eNBs, Sharp UEs with the Quortus 4G/LTE EPC core.
The trial incorporated performance testing and included many of our client applications including:
Quortus Data, VoLTE, SMS
JIT Access Control Server.
JIT High Availability (HA) Management Application for the Quortus Core & JIT Access Control Server.
Endeavour network Coverage & Quality mapping to improve the network quality in tandem with our JIT access control server.
WalkieLabs Push to talk server & Mobile PTT App.
Corrata Mobile Device security.
At JIT, we are continuing to find new services & applications to provide and improve the overall services and capabilities of private sXGP and local 5G networks. See
Private EPC/sXGP solution
for more details.
May 2021: JIT Access Control Server (JIT ACS) is updated to support eSIM SM-DP+ integration with sXGP / private LTE networks.
Our Access Control Server is uniquely position to support eSIM solutions within the private LTE / sXGP network domain and can support integration with any SM-DP+ solution.
This will enable a variety of new eSIM use cases in the privte LTE / sXGP domains including
Faster roleout of User, IOT, M2M etc devices
Guest access to a private LTE network
IMSI provider subscription change - Private 4G Enterprises choosing alternative private IMSI providers
Support for multi private IMSI providers in the same private LTE Network
Easy management & identification of eSIM compatible devices & IMSI already allocated to standard SIM
Ease of IMSI churn, identifying private IMSI that have been in-active or un-used
Syncrhonoization with the HSS IMSI database
Apr 2021: JIT are partnering with WalkieLabs to provide Push To Talk (PTT) solution for 4G & 5G networks.
WalkieLabs provide the WalkFleet Push to talk (PTT) voice, video & text solution. The PTT server can be both on-Prem or cloud solution and is network agnostic (LTE, 5G, WiFI etc). JIT & WalkieLabs are focused on bringing the PTT solution to private & Local 4G networks and ultimately Local & enterprise 5G.
Mar 2021: JIT are partnering with Endeavour Technology to provide a network quality assurance solution for 4G & 5G networks.
Endeavour Technology is based in Dublin Ireland. Our vision is to improve the quality of connectivity around the globe. With deep IoT, telecoms, analytics and information technology experience, we are expanding a global presence to support customers around the world as the IoT markets continue to grow.
Feb 2021: JIT is pleased to annouce our partnership in Japan with Kudelski IOT, the industry leading IoT & Device security company.
Kudelski IOT is based in Pheonix Arizona and part of the Kudelski Group. In addition to products such as the Recovr, Pico SE 800 hardware secure element, software root of trust and secure asset tracking solutions, JIT will also work with strategic partners for enterprise solutions based around the Kudelski IoT key STREAM service to securely connect, manage and update integrated IoT devices.
Dec 2020: JIT & ITEC complete sXGP trial in remote Forestry/mountain environment using Quortus EPC & JIT Access Control Server.
The Quortus 4G EPC & JIT access control server has been successfully evaluated for use in remote mountainous locations to provide LTE network using sXGP. PLMN coverage is poor in these locations and WiFi, traditional PTT devices were not up to the task. This private sXGP network enables pesonnel to communicate with each other via VoLTE, Data & SMS and their operations center.
Nov 2020: JIT is supporting a large automotive company to evaluate private LTE / sXGP use cases in a cognitive city environment.
The Quortus 4G EPC & JIT access control server + user experience & device analytics will be evaluated for different use cases in a cognitive city environment utilizing sXGP / private LTE. Use cases will range from smart buildings , monitoring, user communication, AI, robotics, emergency broadcast and will utilize a variety of devices including IOT, M2M, mobile phones.
Nov 2020: JIT release our user experience & analytics application for local & private 4G / 5G
Building on our IOT Data collection platform and our Access Control Server, the JIT experience & analytics application is focused on private/local 4G & 5G to enable network administrators to monitor UE/device health & status within the network in realtime. The network administrator can now have a complete view of all the devices attached to the network.
This adds to our access control server capiblity which monitors and controls access to the private network and extends our capability to include the mobile devices themselves.
Oct 2020: Quortus EPC Delivers Private LTE Connectivity for the Utah Education & Telehealth Network.
TLC Solutions partnering with Quortus announced today it has entered into a five-year supply agreement with the Utah Education & Telehealth Network (UETN) in Salt Lake City, Utah to provide the Core Network infrastructure for its Private LTE network. The project is part of the UETN initiative to deliver broadband wireless access to facilitate on-line learning throughout the state.
Another excellent example of the value of localized private networks to secure data, focus coverage and reduce costs. #CBRS #sXGP #Quortus
Sept 2020: Quortus releases LTE EPC supporting 5G NSA.
The Quortus 5G SA core is initally released for POC & integration testing.
The Quortus architecture delivers on next-generation industry standard capabilities for distributed architectures, including support for Control and User Plane Separation (CUPS), Multi-Access Edge Computing (MEC), network slicing, and cloud-based operations. The Quortus core networks delivers the ultimate flexibility for 5G deployments.
The POC / integration release can be both on premise using RaspberryPi, NUC, X86 etc and cloud based access. Contact our partners @ JIT to discuss options.
Sept 2020: Quortus releases upgraded 4G/LTE EPC supporting 5G NSA.
The Quortus 4G LTE EPC used for private LTE, sXGP & Local 4G is now enhanced to support 5G NSA.
This enhancement will allow private/Local/sXGP LTE operatored networks to also concurrently connect 5G NSA NR to complement their 4G radio network.
Aug 2020: JIT delighted to announce the release of our High Availability cluster application manager.
Our cluster application manager is intially focused on private/local 4G & 5G clusters enabling high availability & redundancy for both on premise and cloud solutions. It is application agnostic so that it can provide HA for any application software.
"It is the first HA package that is easy to install, fit for purpose for the private/local 4G & 5G environments that are mission critical."
July 2020: JIT sign referral partner agreement with Corrata.
Corrata Security and Control is an easy to deploy software solution which provides protection against cyber-threats such as phishing and malware and the control over mobile data usage which is clearly missing from mobile device management systems.
"High profile attacks happen every day and Corrata Security & Control will make it very easy for companies to protect themselves, their data and their employees/Staff/Visitors & Guests.."
May 2020: Quortus Secures Investment to Drive Global Deployment of Private Mobile Networks.
Infusion of capital coincides with the simultaneous launch of a comprehensive range of new products supporting the deployment of private wireless edge, 4G and 5G networks.
Feb 2020: JIT @ MWC - JIT will support the Multefire stand (Hall 7, Stand 7F81) to discuss & showcase private 4G in Japan
JIT will support Multefire to discuss the benefits & usecases for private LTE (also called sXGP or uLTE) in Japan, explain the differences between private 4G/5G & local 4G/5G licensing.
JIT will also showcase our technologies for private / local 4G&5G including EPC, Access Control, SMS Broadcast, PCRF and various OTT apps including PTT, IOT, PBX, Device Threat Management, Digital signage and device health assessment.
Dec 2019: JIT announces our cloud SMS Gateway for activation of OTT services for "sXGP | private LTE" networks.
The JIT SMS gateway is a cloud A2P service that enables OTT applications to send SMS such as OTP & activation codes to private LTE devices via SMS using our unique understanding of private LTE in Japan and our private number routing approach. These devices cannot be reached using traditional SMS paths via the global SS7 network or SMS SMPP aggregators due to private MSISDN assignments that make standard A2P SMS routing impossible.
The cloud service is based on our SMS gateway that enables A2P SMS at leading Operators and includes additional SMS security checks focused on enterprise users & devices.
Nov 2019: JIT launches our "sXGP | private LTE" S1 layer Access Control Server for network security & management.
The access control server benefits both enterprises by offering security & management at the S1 level and the private LTE industry in general by enabling private LTE networks to sit side by side with each other and along side public networks.
Oct 2019: Fujitsu release "Arrows BZ01" sXGP compatible UE.
The corporate smartphone "Arrows BZ01" is availabled from the end of November, focused on secure wireless communications. It enables stable data and VoLTE exntention over sXGP .
sXGP is one of the private LTE standards that can use LTE technology as a private network. It supports VoIP calls that have been used in conventional Wi-Fi environments, etc., and is more extensive than Wi-Fi. Stable communication and calls can be realized even in large areas or places where public radio waves do not reach.
Oct 2019: JIT & Hyla Mobile project resourcing agreement
JIT will support Hyla Mobile for delivery of their application to a leading Tier 1 operator in Japan.
Sep 2019: Sharp : AQUOS SENSE3 smartphone announced.
Sharp will commercialize the standard series smartphone "AQUOS sense3" with a battery life of one week as a winter model for 2019.
It supports sXGP® standard that realizes a high security level and stable network communication, and can be used safely for corporate use.
June 2019: JIT at Interop Japan with Multefire.
We are at Interop Japan / Multefire stand from June 12th to 14th to showcase our own and our client sXGP solutions. Our live demo will show live EPC with Data, VoLTE, IOT, PBX, PTT, SMS Broadcast, Access Control, UE device control/security & mPOS over a private sXGP network. Our team show cased a single small cell sXGP eNB with EPC on a raspberry Pi providing coverage throughout the entire Makuhari convention center from hall 1 to hall 8 by maintaining a VoLTE call as they walked the throughout the halls. The sXGP eNB was located between hall 5 & 6.
June 2019: JIT joins the Multefire Alliance.
JIT are delighted to join the Multefire Alliance. Our team has been actively involved in sXGP for the past 3 years supporting integration testing of the Quortus EPC and by collaborating with many keys players in the industry. JIT is also creating the Enterprise SMS broadcast service and the Enterprise access control server for adaptors of sXGP/uLTE/private LTE networks. These solutions will also support local 5G.
Apr 2019: Wia: Launch of the Dot One IOT maker board.
The Dot One is an Internet of Things Maker Board which lets anyone create an IOT end to end system. Pair the board with plug-and-play modules like an infrared sensor or a temperature and humidity sensor to build smart devices such as motion detecting security systems or home weather stations. Use the Wia Cloud to bring your creation to life.
Mar 2019: Quortus: BBB use EPC for sXGP / uLTE / PBX trials.
BBB perform sXGP interconnectivity PBX trials using the Quortus 4G EPC. PBX Vendors involved in the trial are Fujitsu, NEC, Panasonic, Hitachi, Oki-Denki, Nakayo, Iwatsu. Read the full article &nbsp here
Feb 2019: Quortus: sXGP live demonstration of EPC at Multefire works event in Tokyo.
The sXGP live demonstration featured the Quortus EPC supporting mPOS payments using a Square card reader connected to a private UE, integration of multiple UE with Blueface cloud PBX for Direct Dial in / Dial out and the EPC enabled VolTE, SMS, Data and IOT services.
Dec 2018: JIT & Bluerise Partners project resourcing agreement
JIT will support Bluerise Parners in various projects in the IOT space.
Dec 2018: Quortus: NEC & Fujitsu start sXGP field trial using the Quortus EPC
telecomi.biz report that NEC & Fujitsu have started sXGP field trial using the Quortus EPC. Read atticle here.
Nov 2018: JIT solution upgraded our JITSDP platform to support a PCI-DSS 3.2
A 6 month project to upgrade our JITSDP Application/platform at a leading Tier1 Carrier for a PCI-DSS 3.2 compliance project.
Oct 2018: Quortus sXGP private EPC demo at CEATEC Japan, Oct 16 - 19
Quortus demonstate a fully approved private sXGP network at the CEATEC Japan event using Quortus EPC on a Raspberry Pi. The hands on demonstration features LTE Data, SMS, VoLTE, IOT, VOIP etc.
Aug 2018: sXGP unlicensed LTE AP receives TELEC approaval
eNB vendor has formally received approval for sXGP unlicensed LTE with LBT feature. This allows private LTE using the unlicensed LTE Band 39 to be rolled out across Japan.
Jul 2018: Quortus partners with Fujitsu for unlicensed/private LTE
Under the deal, Fujitsu, Japan's largest provider of IT services, will deploy the Quortus range of cellular core network products as part of its comprehensive range of Private LTE solutions for enterprises, telcos and other large organizations in Japan.
Jun 2018: Quortus open EPC demo at Nxt Asia Singapore, June 25 - 28 Japan
With approval from Singapore IMDA, Quortus demonstate an EPC on Raspberry Pi using LTE Band 39 at the Nxt Asia event. The hands on demonstration features LTE Data, SMS, VoLTE, IOT, VOIP etc.
May 2018: Quortus completes EPC/sXGP Inegration testing with leading carrier & PBX vendors
Following several months of integration updates and aligning with sXGP, Quortus has released EPC that meets the requirements of the sXGP forum.